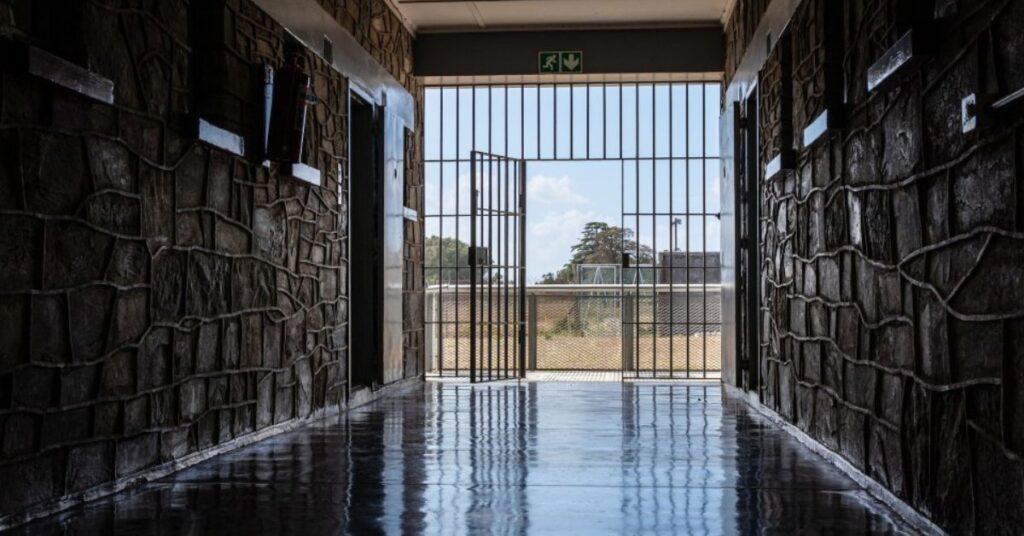 Table of Contents
Robben Island Tour
It's a wonderful time to have a tour to Nelson Mandela's Robben Island. We are all curious about historical events. If that information is available at hand then we have many more benefits. Today we will go directly to the real place of historical events and learn more details. This journey will be special for all of us. Come on, let's all go straight to Nelson Mandela's Robben Island.
When was Robben Island built? | How big is Robben Island?
A Portuguese explorer and mariner by the name of Bartolomeu Dias found Robben Island in 1488. It is an oval shaped island that is 3.3 kilometres long and 1.9 kilometres wide, with a total size of 5.08 square kilometres. This island's shore was once populated with a large number of seals. 'Robben' name came from the Dutch word 'seals'. It is located at the entrance of Table Bay which is 6.9 Kilometers from the west of the coast of Bloubergstrand and 11 Kilometers from Cape Town.
It was the year 1652 when the Dutch arrived at the Cape and began to use this Robben Island for the purpose of a port. This was also been used as a grazing station for cattle and sheep. This island is visible from the mainland Cape Town, also known as a leper colony and whaling station but this was more popular for political prisoners. Before the year 1652, many visiting ships to Table Bay chose to land on Robben Island to restock their supplies of fresh water and meat, rather than interacting with the indigenous population on the mainland. As a result, it became a key location for mail exchange, with letters from departing ships being laid beneath an engraved stone for pick up and drop by a returning ship. This kept going after Jan Van Riebeeck arrived at Cape in 1652. He didn't want to halt on the mainland (Cape Town) because he needed to establish a station where ships sailing from Europe to the East Indies could acquire fresh food and water. For hunting, there were lots of penguins, tortoises, and seals. The island's potential for imprisonment did not go unnoticed, and the Dutch began to send their condemned convicts there in approximately 1671. It was only a matter of time until political prisoners and other "miscreants" sent to the Cape from other Dutch possessions received the same treatment. In reality, because they did not agree with Dutch control of their nation, the Dutch authorities deported monarchs, princes, and religious leaders from the East Indies to Robben Island as captives.
How long does it take to go to Robben Island from Cape Town?
It takes approximately 30 minutes – 40 minutes to reach Robben Island from the Nelson Mandela Gateway at the V & A Waterfront (Victoria & Alfred Waterfront), Cape Town. Along with the other private ferries, Robben Island Museum has its own two ferries – Susan Kruger and The Dias. The Susan Kruger boat was named after Jimmy Kruger's wife, a former justice minister who served in the National Party government during apartheid. Between the mainland and Robben Island, these ferries were used to carry employees and political detainees.
How much is the ticket to Robben Island?
Robben Island Museum runs its general tours 4 times a day a week i.e 9AM, 11AM, 1PM, and 3PM. Ticket price varies for South African and Non-South African residents. Currently, ticket prices are – R400 (i.e 1996.40 INR) per South African adult, R210 (i.e 1048.11 INR) per South African child under 18, R600 (i.e 2994.60 INR) per Non-South African adult, and R310 (i.e 1547.21 INR) per Non-South African child under 18. The 9AM trip is the best time to visit to avoid the huge crowds and hot temperatures.
Important interesting facts about Robben Island
(1) Former Robben Island jail inmates have become presidents of South Africa.
Some of the inmates who spent time behind the bars on the island have returned to lead the country as presidents. Apart from former President Nelson Mandela who stayed there for eighteen years, former Presidents Jacob Zuma and Kgalema Motlanthe were also detainees who lived there as well.
(2) Robben Island is home to a wide range of bird species.
While visiting the area, you can spot Southern Right Whales, black-crowned night herons, Crowned Cormorants, Cape Fur Seals, a variety of bucks including Eland and Springbok as well as tortoises of various sorts, and a variety of other animals.132 species of birds have been recognized as using the area as their home, which is one of the unique features of the locality.
(3) In the past, mentally ill persons and lepers were also housed there.
Although many people think of Robben as a location where those who have been charged with crimes are imprisoned, there have been other persons also who have been sent there without having committed a crime. People with leprosy and mental disease were also secluded on Robben Island in the nineteenth century. The rationale behind this is that, in addition to being isolated from civilization, the climate was also thought to be healthy for them.
(4) A football league for island inmates used to exist.
Even though people were exiled to the island, it was not all doom and gloom. The reason for this is that the inmates devised a way to keep themselves engaged with an activity. They organized a football league called "Makana Football Association" amongst themselves that exactly followed FIFA's rules. The "Makana" name was inspired by a Xhosa prophet who was imprisoned on the island in the 19th century.
(5) The name of the site of exile comes from the seals of Robben Island.
As previously stated, the Dutch used the Cape as a port as well as a grazing area for their cattle when they arrived. Then, because of the large number of seals that had previously occupied the coasts, the name "Robben" was given. Robben is a Dutch word that means "seal".
(6) On Robben Island, Nelson Mandela planted vegetables.
Nelson Mandela had a garden on the island that he was quite proud of, according to jail guard Christo Brand. Christo claims that "He planted brinjals, tomatoes, onions, and spinach, which the wardens combined with meat for a stew every Friday. Mandela shared his stew with the wardens on a regular basis."
(7) Today, some of the island's inmates work as tour guides.
While the era of incarceration is passed, it's fascinating to note that some of the former inmates now work as tour guides. However, it's important to note that some of these folks are only doing so due to financial difficulties.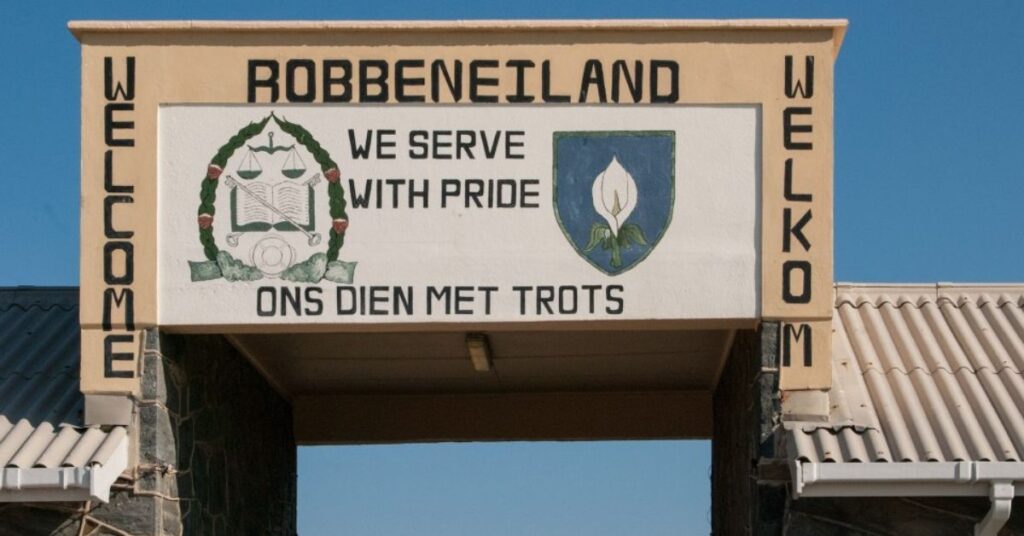 When was Robben Island declared a heritage site?
Under the "World Heritage Convention's Operational Guidelines" criterion (iii) and (vi), Robben Island was recognised as a World Heritage Site (WHS) in 1999. Criterion (iii) demands that a place offers distinct or at least outstanding testament to a live or extinct cultural heritage or civilization. According to criterion (vi), sites must be directly or visibly related to historical or living traditions, concepts, or beliefs, and creative and literary works of great worldwide value.
How were prisoners treated on Robben Island?
Prisoners were subjected to brutal beatings and torture on a regular basis by cruel guards whose actions were mostly unchallenged. According to former detainee Sipho Msomi, black inmates received the harshest punishment in what has been dubbed "South Africa's Alcatraz".
Can you see Robben Island from Bloubergstrand?
Bloubergstrand is a delightful oceanfront neighborhood with breathtaking views of Robben Island and Table Mountain over the Atlantic Ocean, as well as a variety of charming restaurants and activities.
What is unique about Robben Island?
Robben Island was designated as a UNESCO World Heritage Site because the island's structures serve as a reminder of the island's tragic history while also demonstrating the power of the nature of humanity, freedom, and democracy's triumph over oppression.
Can you stay on Robben Island?
Previously, no overnight guests are permitted on the island. Guests will be able to stay at the old governor of the island's mansion, which features traditional accommodations with views of the walkout site and the island's famed pool area. The rooms will be large and designed in a Victorian style. The island has not yet revealed a price range for overnight stays. The overnight stay is part of a drive to improve the famed South African historic site's ailing tourist experience.
Who swam from Robben Island?
The frigid water temperature on Robben Island has made swimming difficult even for seasoned swimmers. The longest swims, ranging from 7 to 11 kilometres, are between Robben Island and the mainland.
When Henry Charteris Hooper swam from Robben Island to the old Cape Town harbor in 1909, it was the first known Robben Island swim. Hooper completed the approximately 11-kilometer swim in slightly under 7 hours. Peggy Duncan, a 15-year-old girl, was the first woman to swim from Robben Island to Cape Town in 1926.
Hundreds of people have made the voyage from various spots around the Cape Town coast to Robben Island since then. Swimmers can start at Blouberg Beach or Three Anchor Bay, swim around the island, or any combination of the three.
Tyrone Venter recently made history by being the first incredible long-distance swimmer to swim from Robben Island to Big Bay three times. In October 2012, he completed a six-hour swim spanning 25 kilometres, as well as a 2 hour and 37 minutes lap around the island, till now which was the fastest according to the date.
Do people live on Robben Island?
The island's population is presently around 150 permanent inhabitants, who create a dynamic and well-functioning community. They include staff members from museums, prison tours, the National Ports Authority, lighthouse keepers, the Works Department, and a few veterans. It's a little remote village, yet it's magical. The youngsters are free to stroll to each other's residences and doors are left open. There are roughly 100 dwellings in the settlement, which are placed in broad strands on either side of the main roadway. Every house has dusty lawns and a rain barrel to collect rainwater. There is a local organization, RIVA (Robben Island Village Association) that represents the people, as well as a bi-monthly island magazine called "The Lighthouse".
Can you visit Robben Island on your own?
You won't be able to go by yourself. Online ticketing is required for the Robben Island Museum. Along with the other private ferries, Robben Island Museum has its own two ferries – Susan Kruger and The Dias.
The island is not accessible on your own. A tour bus is accessible. A tour guide is present on every bus and will provide information as you travel around Robben Island's many locations.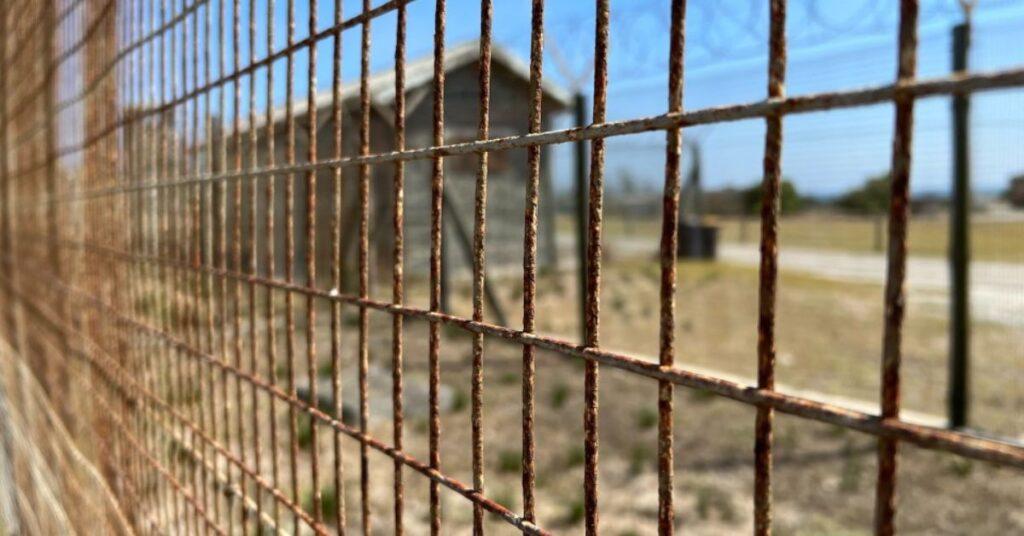 What is Robben island used for now?
Robben Island stands as both a potent remembrance of the apartheid era and a testament to how the human spirit has prevailed in the face of difficulty, suffering, and injustice in the modern world. The maximum-security jail has been converted into a museum, with daily tours led by ex-political detainees. Each year, thousands of tourists come to the island to learn about South Africa's past and witness Nelson Mandela's tiny cell.
Where does Robben Island get electricity?
The southeast side of the island features an array of photovoltaic systems the size of a football pitch, with the highest maximum capacity of 667 kilowatts, which is used to power the Robben Island microgrid. The fluctuating direct current (DC) output from the solar cells is converted into the alternating current (AC) needed to power the island by 12 solar inverters. The microgrid can function entirely on solar power during the day, with a battery bank providing electricity for around seven hours when the sunsets. Residential needs, desalination, the harbour, and workplaces all contribute to this island's power consumption profile, which totals more than 2 million kWh annually. The solar PV project, which was commissioned by the Department of Tourism (DoT), will generate about 1 million kWh of power each year, greatly lowering the cost of purchasing and shipping diesel to the island. The island is also working to reduce the amount of electricity it consumes.
Who was the first prisoner on Robben Island?
Slaves and Prisoners of War (POW) taken from the East Indies in 1657 were the first knowns Robben Island inmates. However, in 1658, the earliest indigenous convicts to be transferred to the Island, Autshumato, a Khoi leader, and three other prisoners, were added to the group. Additionally, common law detainees were confined on the Island to perform hard labor. The inmates were compelled to cut stone and dig lime, which was used to construct some of the Cape's first structures. On the Island, inmates later burned shells for lime, lighted signal fires, and looked after the company's sheep.
Most famous prisoner to be held on Robben Island
Political activist and lawyer Nelson Mandela was convicted of life imprisonment. He was imprisoned on Robben Island for 18 years, from 1964 to 1982. Mandela was kept in Section B with numerous other political prisoners, each in a separate cell to prevent interaction. One of the first political prisoners to be transferred to Robben Island in 1809 was David Stuurman.
Did anyone escape from Robben Island?
Makhanda Nxele, also known as Makana, was a Xhosa prophet who was imprisoned on Robben Island for spearheading an attack on Grahamstown in 1818. Makana, together with roughly thirty other inmates, attempted to flee Robben Island in 3 boats on December 25, 1819. Makana perished while marshaling and pushing his soldiers to swim to land after the boats capsized. Only 4 of the detainees were able to escape. Makana became a symbol of resistance that endured. Makana Island is the name given to the island. David Stuurman also holds the title of being the only individual to have twice tried to flee from Robben Island, off the coast of Cape Town, afterward recognized as one of the sites where Nelson Mandela was imprisoned.
How many prisoners were on Robben Island?
In 1991, the last of the Robben Island detainees were freed. The island served as a medium-security prison for criminal offenders up until 1996. In 1997, it was designated as a national monument and transformed into a museum (Robben Island Museum), and in 1999, it was designated as a World Heritage site. There were approximately 3000 political prisoners during the time of Nelson Mandela's imprisonment.
Read More Articles –
Robben Island Tour | Robben Island Tour 2023 | Robben Island Tour ticket price | Mandela's Robben Island Tour | Mandela's Robben Island Tour 2023 | Robben Island Tour time | Robben Island Tour memory | Robben Island Tour review | Robben Island Tour duration | Robben Island Tour contact | Robben Island Tour website | Robben Island Tour cheap price | Robben Island Tour package | Robben Island Tour ferry | package Robben Island Tour | Robben Island Tour reddit | Robben Island Tour now | Robben Island Tour today | Robben Island Tour bookings | Robben Island Tour guide | guide Robben Island Tour | booking Robben Island Tour | contact Robben Island Tour | best Robben Island Tour | private Robben Island Tour